Content: Multi-Platform Strategy & Resources Track Schedule
9:45am - 10:35am
Session 1 - What Freelance Creatives Can and Should Offer Publishers Today
Publishers are "outsourcing" more than ever, so there's plenty of opportunity for freelance writers, designers and editors. But what new skills do they need to bring to the table in today's multi-media world? Join panelists Mo Perry from Logosphere Storysmiths, Glenn Hansen from HansenHouse Communication and Sherry Shifflet from Swirlwind Media for a conversation about what it takes. Moderating the discussion is Jerome Rankine, editorial director at Pollen, the professional networking community.
10:45am - 11:35am
Session 2 - 5-Step Process to Bring Content to Life on any Platform
Tom Horgen started his career as a reporter, but has grown into a role as the top editorial process "geek" at The StarTribune. Tom will share tips and techniques for efficiently publishing content across multiple digital and social media channels, all learned and codified on the job at Minnesota's busiest publication. Also, examples from several other MMPA member publications. Moderated by Sue Campbell, StarTribune.
1:15pm - 2:05pm
Session 3 - Learning Through Listening: Reflecting Diversity in Your Content and Staff
The lack of diversity in content and staff can lead to problematic, incomplete or inaccurate narratives about race in the media. This undermines accuracy and fairness in content, it stokes harmful stereotypes and traumatizes people and communities whose narratives are routinely under-represented, misrepresented or absented as a result. This unique session gathers participants in a circle to build skills around deep listening as they eavesdrop on a diverse and intergenerational group of media professionals discussing what change can – and should – look like in order to reflect diversity in content and staff. This format asks participants to listen without bias to media professionals who have addressed and found solutions to diversifying content and staff. Session participants will also be asked to join the small circle conversation. This interactive session sets the stage for media makers to engage and learn from each other as true partners in effecting change with content and staff. Join our moderator Ka Vang, American Public Media and panel participants Duchesne Drew, Bush Foundation; Freddie Bell, KMOJ-FM Radio; and Sarah Elbert, Delta Sky magazine.
2:15pm - 3:o0pm
Session 4 - Amplify Your Publication Persona Across Media Channels
Content leaders from four MMPA member companies discuss how their organizations maintain brand voice across platforms. Panelists are Colleen Wilson who leads content strategy for TPT's digital publications, NextAvenue.org and Rewire.org; Rob Johnstone, Publisher of Woodworker's Journal and Director of Content for Rockler Companies Inc.; Laura Michaels, Editor-in-Chief of Franchise Times. Moderating the discussion is Jamie Martin, Editor-in Chief for Experience Life magazine and content strategist for Life Time Fitness.
Freddie Bell is General Manager of KMOJ FM HD1, The People's Station and KMOJ FM HD2, The Ice in Minneapolis, MN. Prior to joining KMOJ in 2014, Freddie was General Manager of The Twin Cities Totally Gospel Radio Network and CBS's AM 950, Solid Gold Soul based in Edina, MN. Bell also manages and hosts three radio programs, two of which air in the Twin Cities and the third is heard across the country in syndication. He is also a public speaker under his SGS Entertainment Company. Focusing on government and education, Bell began his professional career as a television broadcast-journalist for ABC News affiliate, KETV Omaha, NE, and has worked in markets including Tampa and the Nation's Capital.
Sue Campbell is the managing editor for features at the StarTribune, overseeing all the fun content: arts & entertainment, lifestyle, home & garden, travel, books and food. She is also the editor of the Star Tribune Magazine, a quarterly that celebrates life in Minnesota. Sue has been a journalist for three decades, having worked at many magazines, the St. Paul Pioneer Press and PBS-Twin Cities, where she was the editorial director for a national digital project, Next Avenue. She took a brief side path into content marketing with MSP-C, serving Fortune 15 clients like McKesson, Optum and 3M before returning to daily journalism. She holds an MFA degree in creative nonfiction writing from the University of Pittsburgh. Sue lives in a swamp-facing house near a lake with her husband, dog and up to three children, depending on who's home from college.
Duchesne Drew is the Community Network vice president at the Bush Foundation, which supports leadership development and community-driven problem-solving in Minnesota, North Dakota, South Dakota and the 23 Native nations that share the same geography. He oversees and integrates the work of the Foundation's Communications, Community Innovation and Leadership Programs teams. A veteran newspaper reporter, editor and manager, Duchesne previously worked at the Minneapolis Star Tribune and The Dallas Morning News. In addition to serving on the board of the St. Paul Area Chamber of Commerce, Duchesne is a member of the Itasca Project's working team and he's a steering committee member of Greater MSP's "BE MSP" Initiative, which is focused on retaining professionals of color within the Twin Cities Region. He lives in St. Paul with his wife and two children.
Sarah Elbert is the editor in chief of Delta Sky magazine, the inflight magazine of Delta Air Lines, which is published by MSP Communications and reaches 6.3 million readers a month. Sarah oversees the editorial direction of the magazine and assigns, edits and writes features—from business trend stories (where do emoji come from?!) to travel stories to profile pieces on celebrities and CEOs. Before her role on Sky, Sarah was editorial director of MSP custom content. Sarah has also written for various national magazines and newspapers and has worked for the Associated Press, The New York Sun, The New York Times and National Geographic. She received her bachelor's degree from Northwestern University and her master's degree from Columbia University, both in journalism, and taught magazine writing at the University of Minnesota.
Glenn Hansen created HansenHouse Communication in 2010 to help business professionals tell stories and improve communication. He has created communication plans for large multi-nationals including ExxonMobil, Suzuki Motorcycles, and Sophos, and for a range of small businesses. Never afraid to ask the dumb question, Glenn uses curiosity and journalism skills to create business stories that inform, entertain and educate. Before starting his independent content marketing agency, Glenn lead the advertising and PR departments at Suzuki motorcycles in California. A Minnesota native, Glenn was an editor for Ehlert Publishing in Maple Grove. Now living in Stillwater, Glenn works from a home office or a co-working space in Minneapolis. He usually carries his camera everywhere and adds photography to his writing work whenever possible.
Tom Horgen is a digital editor focusing on content and social strategy across the newsroom at the StarTribune. Previously, he was a lifestyle and entertainment editor for the paper. He started his career as a reporter covering the bar and restaurant scene. A lifelong Minnesotan, Horgen lives in St. Paul with his wife and two young children. He only watches children's movies these days (because he has two young children). But one day he hopes to once again watch movies that do not contain cute, talking animals.
Rob Johnstone is Publisher and Director of Media at Rockler Press, Inc. and the Director of Content Marketing for Rockler Companies, Inc. Rockler Press produces Woodworker's Journal, a bimonthly print magazine; Woodworker's Journal Weekly, an online newsletter; and related social media channels. Rob has been with Rockler Press for 20 years, arriving from Cy Decosse Inc., a how-to book publisher with nationally branded partners such as Black & Decker and Singer Corporation. In those 20 years, Rob has helped take Woodworker's Journal into the digital age with an award-winning email newsletter, cutting-edge website, high performing social media pages and even an industry-based online survey group. Having started in publishing when his mother started the Eden Prairie News newspaper in the 1970s, Rob has been active in editorial, advertising and production publishing functions over the years.
Jamie Martin is the editor-in-chief of Experience Life, the whole-life health and fitness magazine published by Life Time — Healthy Way of Life that is dedicated to empowering its 3.1 million readers to live their healthiest, happiest lives, most authentic lives. Jamie's career at the magazine began as an editorial intern in June 2005, after earning her BA in professional journalism from the University of Minnesota. Over the past decade, she has worn many hats, including serving as the senior director of content, then executive editor. She was named editor in chief in January 2016.
Since taking the helm, Jamie has focused on an integrated print and digital content strategy, while continuing the publication's mission to provide realistic, actionable, empowering healthy-living information to the masses. Under Jamie's leadership, the publication has won numerous regional and national awards for print and digital, including four top FOLIO: Awards in 2018. Jamie is also leading the enterprise content-strategy initiative for Life Time, with the goal of leveraging Experience Life's expertise in content development to further establish the larger organization as a thought leader in the health-living space.
Laura Michaels is the editor of Franchise Times and a reporter for sister publications Foodservice News and Food On Demand. At Franchise Times she leads the editorial direction of the magazine and its related print and digital content outlets. She has a special emphasis on international franchise development and covers emerging franchisors through her Living Large column, in addition to in-depth reporting on restaurant operations. Franchise Times Corp. produces major industry events including the Restaurant Finance & Development Conference, Franchise Times Finance & Growth Conference and the Food On Demand Conference.
Laura has more than a decade of experience as a magazine and newspaper editor, previously serving as a lead editor and writer for several awarding-winning 22nd Century Media publications and as an editor of a consumer-facing RV lifestyle magazine.
Mo Perry is the co-founder of Logosphere Storysmiths, a boutique content agency that creates vivid narratives for impactful companies, organizations and leaders. Her writing experience spans the media, publishing and agency worlds, and her work has appeared in publications including The Atlantic, Experience Life, Delta Sky, Minnesota Physician, Mpls-St. Paul Magazine and more. She loves helping Logosphere's clients explore new ways of leveraging media partnerships to reach their target audience with sophisticated, authentic storytelling.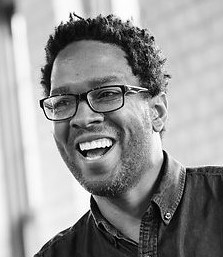 As editorial director at Pollen, Jerome helps nurture all of Pollen's stories from seed to flower, partnering with Pollen's talented group of writers to help strengthen their voices and nudge narratives into place. Jerome's diverse set of professional experiences includes nonprofit, private sector and political work, with an emphasis on storytelling at every stop. Jerome makes music with whatever he can get his hands on, experiments in the kitchen with varying degrees of success, and stays up way, way too late.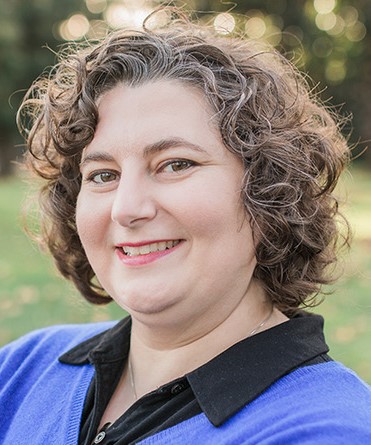 Sherry Shifflet, Chief Creative Force at Swirlwind Media, Inc. is a content specialist and strategic planner with more than 25 years experience. She specializes in creating and executing custom content strategies. Sherry believes that the best-planned projects have revenue opportunities; capitalize on and strengthen a core competency of the brand in the mind of the reader; and are accessible at the right time and on the right platforms. Past and current clients include: Farm Journal Media, Penton Media, Lone Oak Group and the Howard G. Buffett Foundation, among others. Sherry specializes in creating and executing custom content strategies.
In her role as Director of Impact and Community Engagement for Minnesota Public Radio|American Public Media, Ka oversees impact and community engagement strategies and operations for the American Public Media group. Before Ka joined MPR in 2014 she worked in print journalism and higher education. She is a recipient of the Archibald Bush Artist Fellowship and several other artistic and leadership awards. She is the author of the children's book, "Shoua and the Northern Lights Dragon," a finalist for the 23rd Annual Midwest Book Awards in 2012.
At Twin Cities PBS, Colleen Wilson leads development and deployment of products across all digital media platforms. A key focus is TPT's national digital journalism brands, Next Avenue, which serves adults 50+, and Rewire, for young professionals. Prior to joining TPT, Wilson was at PBS and NPR affiliate KQED in San Francisco where she oversaw digital strategy and co-founded the KQED Lab, a program using a design thinking, prototype-driven process where staff push the limits of innovation. Colleen is a graduate of Smith College.