Advertising & Sponsorship Sales Track Schedule
9:45am – 10:35am
Session 1 - How Three Publishers are Moving the Needle in Ad Sales
Ryan Dohrn will moderate a discussion that uncovers what's working and what's not with revenue leaders from MMPA member companies. Panelists include Shelly Crowley, Publisher of Mpls.St.Paul Magazine, Mike Santi, Co-founder and CFO of GearJunkie.com; Rick Schumacher, Publisher and Editor of LBM Journal.
10:45am – 11:35am
Session 2 - 10 Critical Sales Questions
We all know we need to ask questions to understand our client's goals, but what are the best questions to ask? What questions make clients mad? What questions do Millennials hate? What questions are over-used and a waste of the clients' time? Ryan will break down the 10 critical questions and explain the purpose behind each one in vivid detail. Then you will have the opportunity to share your best questions for us all to discuss as a group. This is a mission-critical workshop for sales reps - even those that have been selling for years.
1:15pm – 2:05pm
Session 3 - Work the Phone, Own the Sale!
Pick up the phone? What? In the day of email this and digital that, what can we do as sales professionals to cut through the sales fog and close more deals? The secret… the phone! You are 10x more likely to close a sale via phone and that's a fact. Ryan will show you how to use the phone to cut through the noise and help you stand out from all the other media options out there. 9 proven tips, tactics and tools to help you own the phone and own the sale. This is a new school class on an old-school sales strategy that will leave you saying… Wow, I can do that.
2:15pm – 3:00pm
Session 4 - Time Management Tips of Media Sales Superstars
Where did the day go? This is a question we all ask. Ryan will share his top 10 time management tools that will help you boost your personal productivity by 35% in just one week! This is one of Ryan's most popular workshops! From creating call zones to time-saving email templates, to making better use of your CRM tools - learn expert and well-tested tips to reclaim eight hours every week and win more business faster.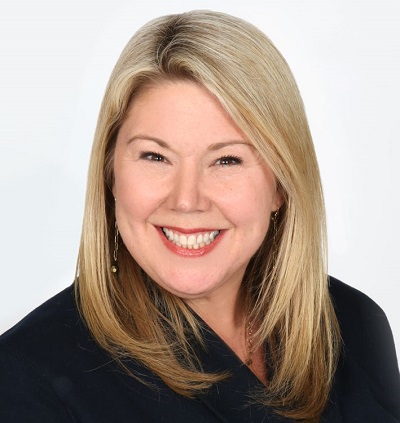 As publisher of Mpls.St.Paul Magazine, Shelly Crowley oversees a team of 14 and is responsible for the print, digital and event revenue efforts and strategy for the magazine. In a highly competitive marketplace, Mpls.St.Paul Magazine consistently maintains its number-one market status in readership, newsstand sales and revenues and has for over 40 years. Through two tours of duty, Shelly has worked for MSP Communications for over 20 years. First on the launch team and as the leading sales executive of the highly successful Twin Cities Business and now heading up Mpls.St.Paul's revenue team. Shelly is also active in her industry and community with a long history of board and collaborative work, most recently serving on the board of directors of both the Minneapolis Downtown Council and the City & Regional Magazine Association. She also served as a member of the Super Bowl LII Host VIP Committee. When not at work, she enjoys walking her dog, taking tons of photos and spending as much time as possible with her husband and two teen daughters.
Ryan is the creator of the Selling Backwards and 360 Ad Sales System used by thousands of sales executives around the world. He has been a part of over $500 million in sales revenues, overseen nearly 2,000 web site builds and has been hired as a professional business speaker over 1,000 times!
Ryan has entrenched himself in the sales and marketing business having held leadership positions at The NY Times Company, Morris Communications, The PennWell Company and Disney/ABC TV.
He is an internationally acclaimed speaker, an Emmy winner, a business book author and has been featured in USA Today and on Forbes.com. Ryan currently works on a monthly basis with over 75 companies and their related sales and management teams.
Mike has 20 years of experience in digital advertising working at large digital publishers including Penton Media, Star Tribune and Clear Channel (iHeartRadio). He is co-founder and current CFO of GearJunkie.com, which has grown to be a leading source in the outdoors industry.
Rick Schumacher is the editor and publisher of Lakeville, Minn.-based LBM Journal, which he launched with a small team back in 2003. A 1986 graduate of University of Minnesota-Moorhead, Rick has a B.A. in English and a B.S. in Marketing. LBM Journal is a B2B media company with a print and digital magazine (11x per year), daily enewsletter and website (LBMJournal.com), and an annual event called the LBM Strategies Conference. Thanks to the most talented/hardest working team of publishing pros in the universe, LBM Journal has evolved from a small startup to the leading national media brand serving the construction supply channel.